3-Layered Orthopedic Mattress

With Next Gen Cool Tech Memory

₹6,168/-




Price Per Night: ₹1.53/-

Pay ₹2582 now. Rest in 0% interest EMIs
Unlock your deepest sleep, or get 100% refund.

111 Nights Trial challenge

₹6,168/-




Experience the best sleep starting at ₹1.53/- per night

Card Less EMI Start from ₹1,385/-
MORE THAN JUST A MATTRESS

Durable for Years

₹6,168/-




Price Per Night: ₹1.53/-

Card Less EMI Start from ₹5,540/-
111 Night Risk Free Trial
Free Customization
No Extra Cost
3-Layered Orthopedic Mattress
With Next Gen Cool Tech Memory
₹6,168/-
Price Per Night: ₹1.53/-
Pay ₹2582 now. Rest in 0% interest EMIs
Try Now
Why should Restofit be your next mattress?
Mattress in a Box
Free shipping
111 Nights Trial
Best Warranty
Customized Mattress
No Cost EMIs
Choose from 3 amazing Mattress
Inside our Mattress!
3-Layered Orthopedic Mattress with Next Gen Cool Tech Memory Foam
Experience the game-changing 3-layered Orthopedic Mattress. Its top layer boasts Cool Tech Memory Foam, adapting to your body and regulating temperature. The middle layer relieves pressure, while the bottom ensures spine alignment and durability. Enjoy the perfect blend of comfort and support for restful, rejuvenating slumber. Upgrade today!
Premium Euro Top Orthopedic Mattress
The Premium Euro Top Orthopedic Mattress combines luxury and support, enveloping the body in cloud-like comfort. Engineered for spinal alignment and pressure relief, it ensures restorative sleep. Crafted from premium materials, this durable mattress offers breathability and a dream-like sleep sanctuary.
Ortho Dual Comfort Foam (Hard & Soft) Mattress
Experience the Ortho Dual Comfort Foam Mattress, a revolutionary sleep solution that combines firm and soft comfort in one. Choose your preferred side for excellent orthopedic support or a plush, cozy feel. Catering to diverse sleep needs, it guarantees a restful night's sleep and ultimate comfort.
Go with the Restofit
We created our mattresses with the qualities that Indians care about the most.

Unmatched back support
Our mattress base is made of superior foam, which responds to pressure by moulding to the specific contours of your body. By releasing pressure spots and realigning your spine, it provides personalised assistance. You can rely on it to adjust to your requirements for a restful, supported sleep experience.
Keeps you cool
Utilise the most effective temperature regulation possible with our cutting-edge foam technology. Microcapsules capture and distribute body heat to provide a cosy night's sleep. Our cutting-edge cooling technology offers a cool sleeping environment, improving the quality of your rest. You may rest confident that our mattress will keep you cool so you can sleep peacefully.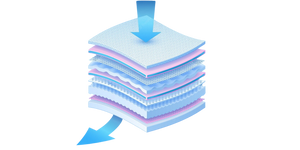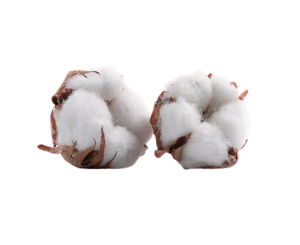 Cotton viscose infused fabric
Experience our mattress' luxurious cover, which is made of finest cotton viscose fabric. Its handy zip makes removal simple. It keeps you cool and comfortable with its outstanding comfort and moisture-wicking capabilities. With this incredibly cosy and calming mattress cover, you can improve your sleep.
Frequently Asked Questions
An orthopedic mattress is one that's specially designed to reduce stress on your back, neck, and joints and alleviate aches and pains. Also, it offers excellent support and luxury, an orthopedic mattress provides many benefits.
Maximum Support: The firm surface of the mattress means you get optimum push-back for the perfect sleeping position. This will reduce tossing and turning and assist you to awaken feeling refreshed.
Even Weight Distribution: An orthopaedic mattress evenly spreads your weight to stop the build-up of pressure points, particularly in your neck, back and hips.
Correct Spinal Alignment: Mattresses ensure correct spinal alignment to assist alleviate stress on the spine and reduce back pain.
Healthy Posture: The mattress helps you to adopt the right posture as you sleep, promoting healthier blood circulation throughout the night.
When all of the "major" mattress manufactures were focused on how to make customised mattresses for every single human body type walking the face of the planet, Restofit chose to do the exact opposite, further complicating already-confused customers. We believed that a well-designed mattress might be the catalyst for change in India's sleep industry. As a result, we created mattresses that are ideal for 90% of sleepers, independent of body shape or sleeping position. By making the mattress available to you in a neat little box, we chose to double down on quality and make our goods more convenient; more dependable; and, to a large degree, decrease the servicing cost.
Restofit mattress is designed after a lot of research and surveys. During the creation of our product we realized, some people preferred a firm mattress and some preferred a soft one. After creating more than 100 prototypes we designed the perfect mattress for your sound sleep. RestoFit mattresses are neither too firm nor too soft just the perfect match with good back support so that you can have a non-interrupted sleep at night.
Once you unbox the mattress, you can start using the same as it gains its 90% shape within 15-20 minutes. However, it may take 20-24hrs to gain its 100% shape.
Some individuals prefer hard beds, while others prefer to sink into their soft mattresses. We created a unique three-layer foam design to give the best blend of support and comfort in order to produce the optimal mattress for everyone. It's neither too hard nor too soft; it's just wonderfully luxurious.
Usually mattresses are sold in offline stores, this increases the fixed costs of the brand which manufactures these mattresses and hence they have to keep the prices of the mattress higher. Restofit operates online and has no such fixed costs to bear, we directly ship our products to your doorstep and that is why the prices of our mattresses are cheaper compared to other brands.
All of your issues regarding comfort have been addressed.
What memory foam mattress should I get?
Can plants assist me in getting a better night's sleep? What goes into making orthopaedic mattresses?
What goes into making orthopaedic mattresses?
For information, tips, and techniques on sleep, comfort, lifestyle, and more, visit the Restofit Blog.
Read Our Blogs
Buy Mattress Online In India
You've come to the right place if you're looking to buy a mattress online. Restofit would be your best choice if you're looking for the best mattress brand in India.
So go ahead, take the plunge! You really can't go wrong, the Restofit memory foam mattress comes with a 111 nights free trial.
Welcome to the world of Restofit. If you're looking for mattresses online, you have come to the right place. Buying a mattress online is a better option rather than shopping offline. There are clusters of mattress stores offline but they don't show transparency on their selling price since there are many middlemen among the manufacturer and the retailer. But the advantage of buying a mattress online is that there are no middlemen in between. We are the direct manufacturer and sell our products directly to the consumers. So, this is how we provide great quality mattresses at affordable and genuine price points to our customers.
In Restofit, we offer you the best experience of shopping mattresses online. We offer you the best sleeping products at your fingertips. A night of good sleep is proportional to good health. The 3-Layered Orthopedic Mattress with gel Memory Foam will provide you the best sleep ever with great comfort, taking you into a deep sleep every night. Our Ortho Dual Comfort Foam (Hard & Soft) Mattress will fulfill your need of buying both hard and soft mattresses at the same time. We also can help you with the mattress covers to protect your mattress from unwanted damage which is common in our home. Our Cloud Sleeping pillows will give your neck the right support it needs ensuring better sleep all night.
Our Business Partners
Have questions? We're Here For You!
Mon to Fri: 10am – 7pm | Sat: 10am – 5pm
Get your Free Gift Card ₹500/- Today!
Subscribe and receive a ₹500/- gift card via email, agreeing to our Terms Conditions and Privacy Cookies Policy.